A Special Interview with Aycan Caliskan, President of Club of Course
14 October 2022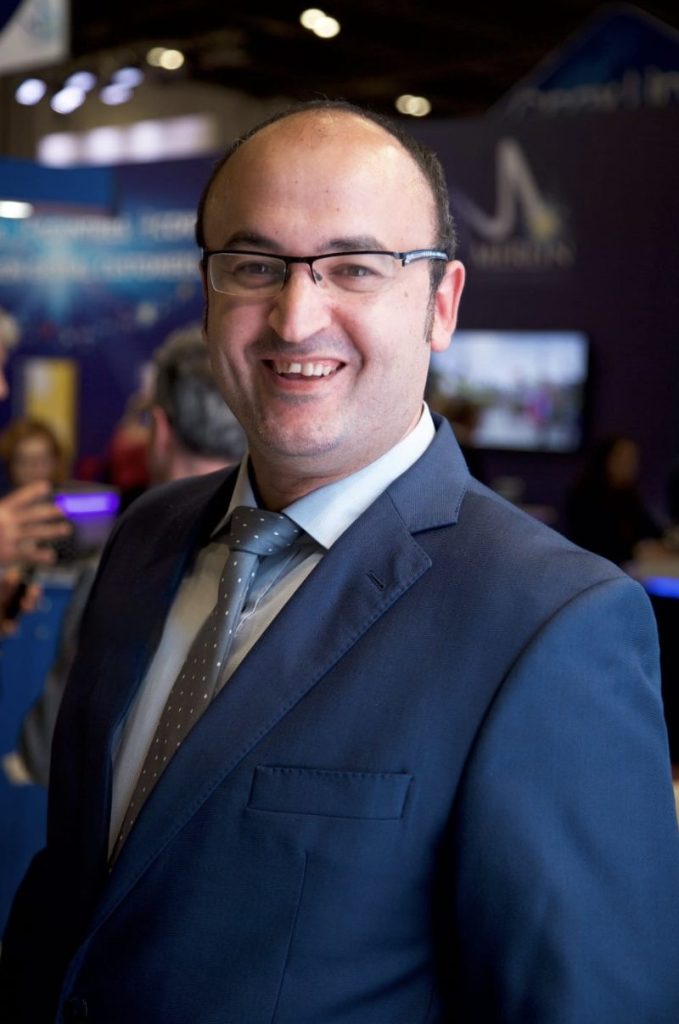 The Luxury Network Spain recently accomplished a strategic partnership with Club of Course wherein The Luxury Network team interviewed the President of Club of Course, Aycan Caliskan to get an insight about their business and to discuss their views and expectations from this partnership.
What is "Club of Course" and its concept?
Club Of Course is the most important and multidisciplinary B2B networking space for tourism in Spain, with currently more than 500 decision-making members from companies related to the travel industry. We strongly believe in the huge potential of creating business opportunities and synergies through networking.
Our industry has been amongst the most affected by the COVID-19 pandemic. Joining forces is more necessary than ever to overcome upcoming challenges. Spain has the privilege of counting with many of the best tourism professionals and companies worldwide. However, there was no exclusive space for joining forces. This is the reason we decided to create Club Of Course. Together we are capable of overcoming mentioned challenges. We want to play a very active role in this process, contributing for a better and more sustainable tourism.
Could you please tell us something more about the type of industries you work with?
The value chain of tourism is very broad. Travel experiences are the result of the interaction and inclusion of multiple industries. This is why we also work with Luxury, Leisure, Gastronomy, MICE and Retail. All the mentioned industries are important in the travel experience. By sharing the same networking space we are and will be able to devise and develop new concepts in benefit of the industries and our members.
How would "Club of Course" benefit the members of the club?
Logically, the focus has been on "recovery" after a very challenging period for the tourism industry.
The direct and immediate benefit for our members lies in the possibility of a fast and effective networking among them, creating synergies, new business opportunities and supporting each other in these times of challenge.
With a mid and long term perspective, members will benefit from being part of projects and initiatives, which we will develop – some of them with the support of the immense expertise and experience of our prestigious members, which of course will translate to new and more business for them.
What are the requirements to become part of the network?
We keep it very simple. We are a select club, but not in an elitist sense. We do analyze carefully all incoming applications to make sure they are aligned with our vision. The requirements are to have decision making competencies and to represent a company that belongs to any of the industries we work with in the Club. Our members are business owners or managers, as fast decision making is important for effective networking.
What are the main objectives, mission and vision of the group for the coming years?
Spain belongs to the top tourism destinations worldwide thanks to the work and efforts of outstanding professionals during the last decades. Reaching the top is difficult, keeping up at the top is even more difficult.
Covid-19 hit tourism very hard and we want to be a vehicle for our industry, contributing to maintain Spain at the top. We need to innovate, think out of the box and raise our standards in many areas, especially in regards to sustainability (social, economic and environmental).
Addressing this vision by ourselves would be simply impossible due to the large number of initiatives that can be launched in all the industries that are part of the Club. Each of them require their own structure, strategy and dedication. This is why we always look for strategic partners, experts in their area, in order to develop a project. By joining forces, experience and knowhow we are convinced to be successful, generating the dynamics and benefits we envision for our industry.
On the other side, we will expand Club Of Course to international markets, which will benefit our members on numerous levels and will leverage the Spanish travel market.
Please tell us something about your recent partnership with "The Luxury Network Spain" and how would you benefit each other and the actual and future members from this collaboration?
The Luxury Network is the world's leading business networking group for the most prestigious luxury brands worldwide. Partnering with The Luxury Network Spain honors us and we thank you for your trust.
A fast look on several rankings for best luxury tourism destinations reveals that Spain is
not even among the top 10 in many of them. We think this opens very interesting opportunities for the members.
Our goal is to bring Luxury and Tourism together which then will result in outstanding Luxury Travel products and experiences. Spain as a destination has very much to offer in this line. We see many opportunities on the Spanish tourism market for luxury travel experiences. Bringing our forces together with this partnership, we from Club Of Course strongly believe to be able to initiate an exciting path together through initiatives, events and projects. Together we will be part of the players that contribute to position Spain among the top luxury travel destinations worldwide.
I think members of The Luxury Network Spain and Club Of Course can be excited for upcoming business opportunities and synergies.
For more information, please visit https://clubofcourse.com/